INTERNAL AFFAIRS - Original Motion Picture Score (2xLP)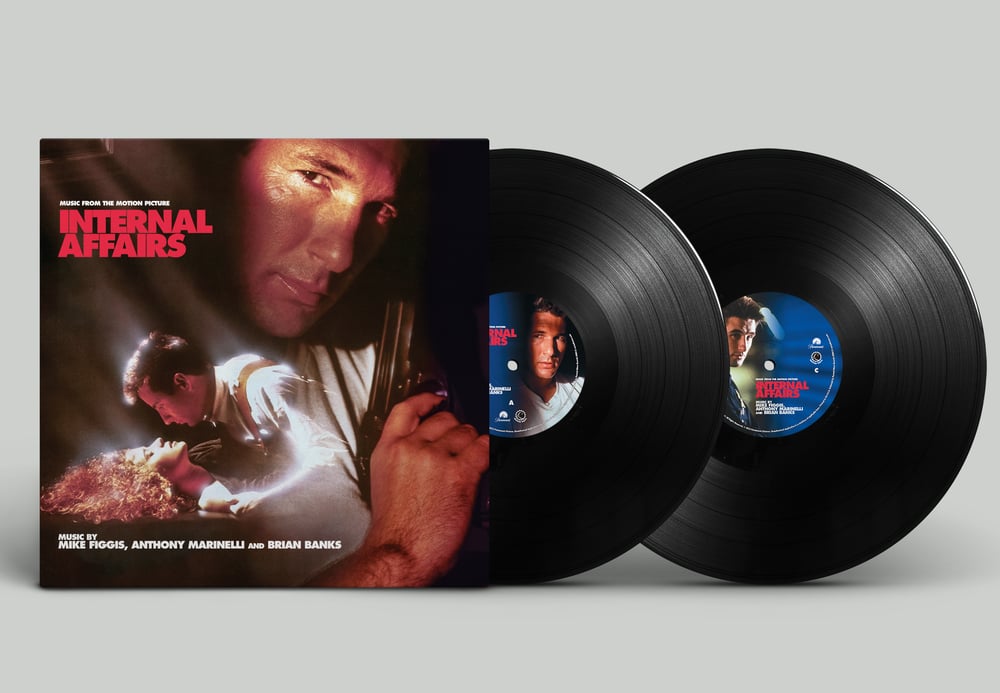 Rusted Wave and Paramount Pictures proudly present a limited edition, vinyl release of composers Mike Figgis', (STORMY MONDAY, LEAVING LAS VEGAS), Anthony Marinelli and Brain Banks' (YOUNG GUNS, GRAVEYARD SHIFT) original motion picture score to the acclaimed 1990 cop thriller INTERNAL AFFAIRS, starring Richard Gere, Andy Garcia and Nancy Travis. Directed by Mike Figgis.
This first-ever vinyl release, limited to 500 units (2xLP), is produced by Dan Goldwasser and Anthony Marinelli, and mastered by Marty Lester at Everywhere Audio in Austin. Featuring must-read liner notes by writer Daniel Schweiger that include new interview material with all three composers and comments from actors Richard Gere and Andy Garcia (courtesy of La La Land Records). The LP art design is by Dan Goldwasser.
Limited Pressing Quantities:
Black (2xLP) -- 200 qty
Red (2xLP) -- 250 qty
Rainbow-In-Dark (2xLP) -- 25 qty
Wax Mage (2xLP) -- 25 qty
Release Date: March 10, 2023