Crawl - Music from the Motion Picture (LP)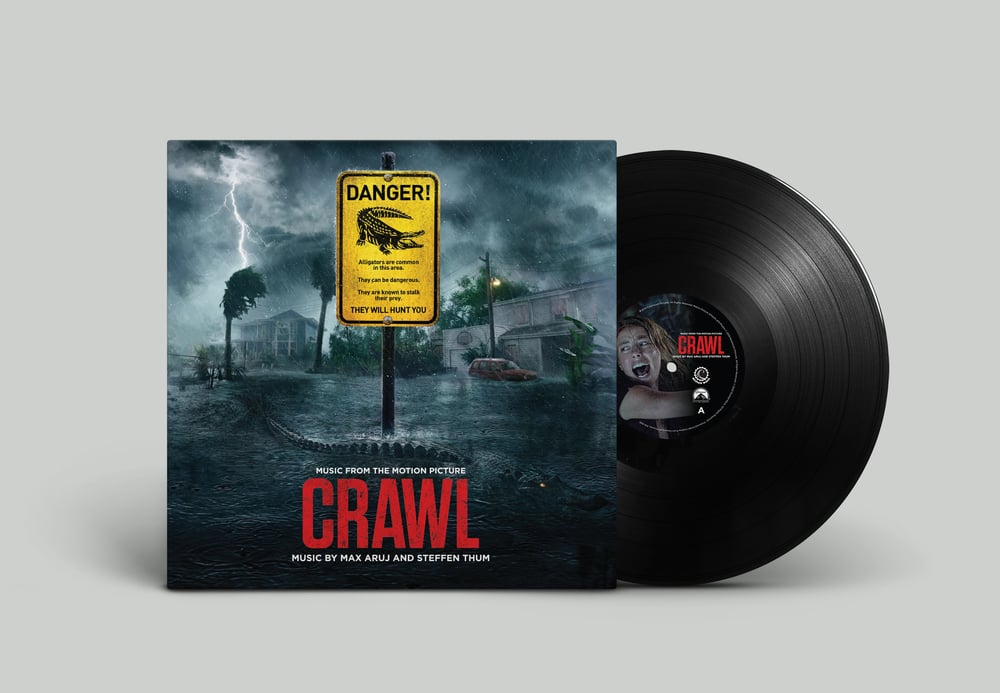 RELEASE DATE: MARCH 6, 2020
Crawl (OST) is being given the vinyl treatment by Rusted Wave! This is the first-ever vinyl release of the heart-pounding score by Max Aruj and Steffen Thum from Paramount Pictures' 2019 summer horror flick!
Hailed by Quentin Tarantino as his favorite film of 2019, and "Certified Fresh" by Rotten Tomatoes, Crawl tells the story of college swimmer Haley (Kaya Scodelario) and her father (Barry Pepper) being terrorized by alligators while they are stuck in the crawl space of their Florida home during a Category 5 hurricane. Directed by Alex Aja (The Hills Have Eyes) and produced by Sam Raimi (Evil Dead 2, Spider-Man) Crawl features Aruj and Thum's creepy and sweeping score, which evokes tones of Trent Reznor/Nine Inch Nails and John Williams. This score is sure to strike a chord with horror buffs and soundtrack lovers alike.
Join Rusted Wave as we go back to the crawl space with this first ever vinyl release of Crawl (OST)!