Summer Rental (CD) (Music From The Motion Picture)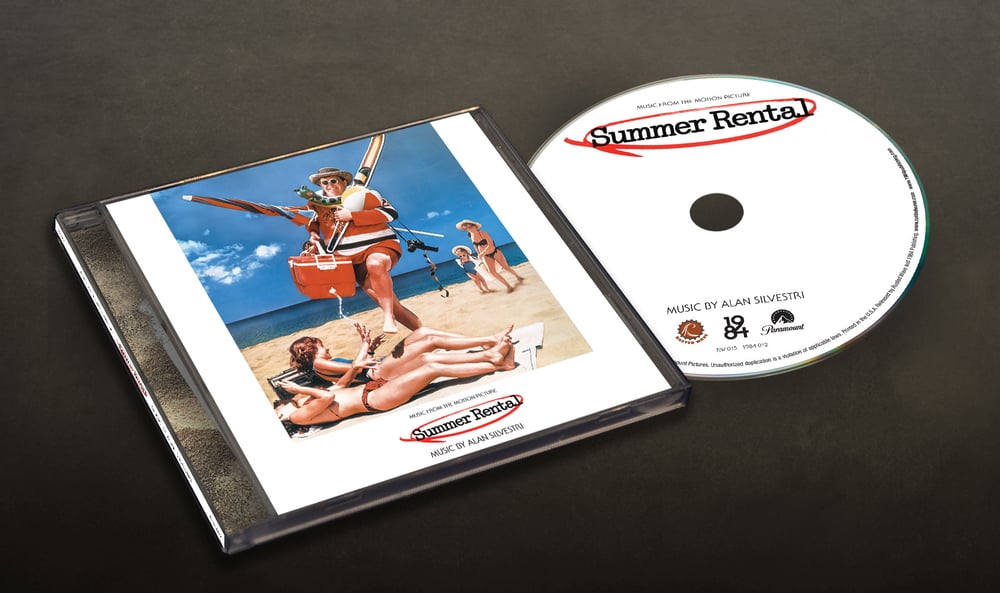 Rusted Wave and 1984 Publishing, in conjunction with Paramount Pictures, are pleased to release the SUMMER RENTAL soundtrack, with music by acclaimed composer Alan Silvestri (Back to the Future / Forrest Gump / The Avengers). Starring the late, great John Candy, SUMMER RENTAL is a cult comedy classic and quintessential 80s flick.
The SUMMER RENTAL soundtrack, which features the track "Dolores" with lead vocals by director Carl Reiner himself, debuted at Record Store Day (April 22) on wax in deluxe gatefold packaging. This CD edition of 500 units is available via Rusted Wave and 1984 beginning on April 25th.
The Record Store Day LP for SUMMER RENTAL (on "Your Wife's On My Wham-O!" frisbee blue opaque vinyl) was limited to 800 copies, and was available exclusively in indie record stores throughout the US, UK, Canada, and Australia.